ALESSANDROSIMONI was born in 2005, in Piedmont, as a natural continuation of the family manufactory work, master knitters since 1970.
Today the founder's grandchildren, Simone and Alessandra, produce luxury knitwear.
Behind every ALESSANSDROSIMONI garment there is a highly qualified team that works to create an excellent product for the customer. Passion and extreme attention to details become a reined elegance. ALESSANDROSIMONI dedicates its care to pure lines, selecting high quality yarns and material he creates a timeless style.
Exclusively Italian yarns as cashmere, extra fine wool and other natural fibers blended with sophisticates creations, lines, colors and details make ALESSANDRSOSIMONI the perfect answer to who is looking for a unique, glamorous, soft andpersonal style but also a 100% made in Italy luxury knitwear.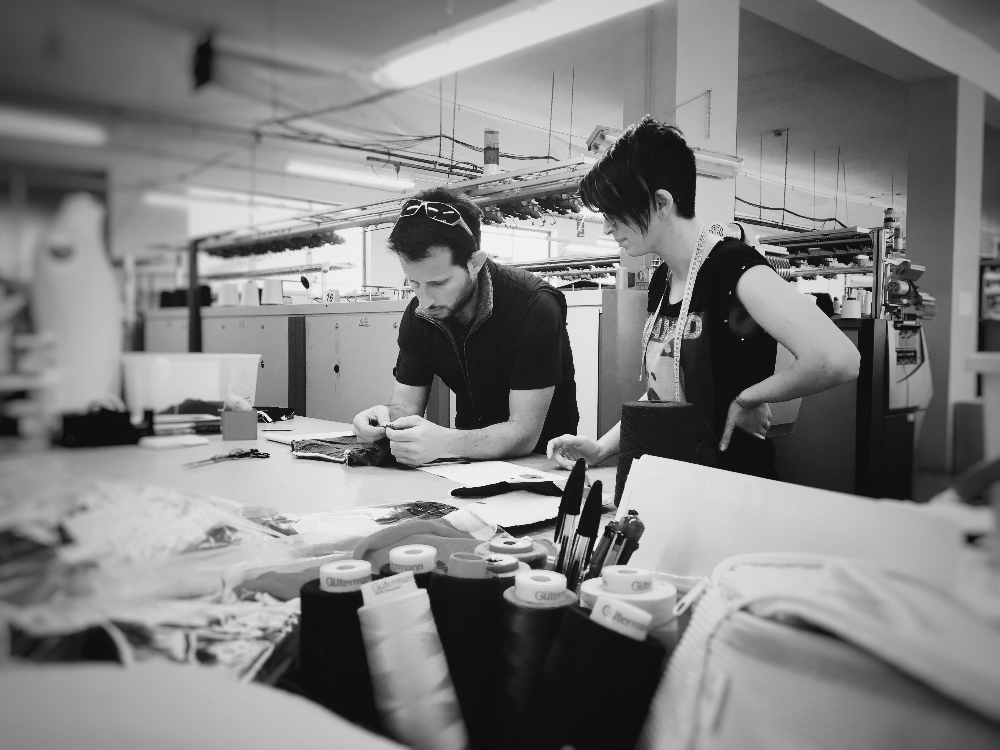 High technology combined with skilful craftsmanship, 100% made in Italy production process, assure our customer a luxury knitwear.
Mantenere il proprio know-how produttivo mentre si cerca continuamente di crescere per il futuro della propria famiglia e della comunità è piena espressione del vero "Made in Italy".